Overview
Target Audience
RN, CNS, NP
Deadline to register is 5:00 p.m. (MST) Monday, May 13, 2022.
Please contact https://phs.swoogo.com/CCCC2022 for Registration Submission.
Course Description
The purpose of this course is to provide the critical care nurse with the knowledge and tools to be able to provide evidence-based care to critically ill patients with some of the most common diagnoses seen in the ICU setting, including diabetes/DKA, heart failure/cardiogenic shock, sepsis and acute stroke.
Program Learning Outcomes
This program prepares the learner to:
Understand the most current evidence-based treatment guidelines for the care of commonly seen conditions in the ICU, including diabetes/DKA, heart failure/cardiogenic shock, sepsis and acute stroke.
Contact Hours
---
ANCC Approved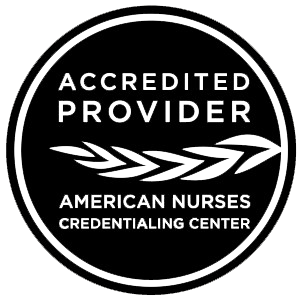 Contact Hours: 7.25
MED-ED, Inc. is accredited as a provider of nursing continuing professional development by American Nurses Credentialing Center's Commission on Accreditation.
MED-ED, Inc. is an approved provider by the following State Boards of Nursing: Florida/FBN 50-1286 and California #CEP10453.
---
---
Speaker(s)

---
Alex currently works as the system education specialist for critical care for the Texas Health Resources healthcare system and as educator for the critical care and cardiac services at Texas Health Presbyterian Hospital Dallas. She is an experienced critical care nurse, having practiced at the bedside for eight years prior to moving into her role as educator. She was the first person globally to lead the implementation of the American Heart Association's innovative Resuscitation Quality Improvement (RQI®) program. Her interests include best practices in resuscitation education and innovation, care of critically ill cardiology patients and basic/advanced ECG interpretation.
In her spare time, Alex is an adjunct faculty member for Western Governors University, teaching prelicensure nursing students in the simulation laboratory. She has been a presenter at multiple local, state and national conferences. She has been a reviewer for AACN's Essentials of Critical Care Orientation (ECCO) modules related to pulmonary and cardiac disorders. Currently, Alex is a doctoral candidate at the University of Texas at Arlington, where she is interested in studying CPR quality in obese patients in cardiac arrest. She has also been honored as one of the Great 100 Nurses of Dallas-Fort Worth and as a winner of the D Magazine Excellence in Nursing Award.
---
How to Register
Registration for this seminar is being handled through the hosting hospital.
Please download the brochure for more information or to register.
Questions?
Have Questions?

Office Hours
Monday - Friday, 8:00 am - 4:30 pm EST

By Email
CustomerCare@mededseminars.net

By Phone
Toll Free: 800-763-3332

Local: 704-333-1090

By Fax
704-333-5020

By Mail
MED-ED, Inc.

1911 Charlotte Dr.

Charlotte, NC 28203
Location Map
Sandia Resort & Casino | Ballroom D

30 Rainbow Rd NE Albuquerque, NM 87113, Albuquerque, New Mexico 87113, United States
(505) 796-7500
www.sandiacasino.com
Agenda
Day 1
Date/Time: Fri, Jun 03, 2022 - 08:00A to 04:45P (MDT) (10:00A - 06:45P EDT)
Location: Sandia Resort & Casino | Ballroom D 30 Rainbow Rd NE Albuquerque, NM 87113


Contact Hours: 7.25

Topics Covered

Introduction and Welcome
Current Concepts in Management of Diabetes and DKA
Classes of Medications | DKA with Focus on Euglycemic Version | Calculating the Anion Gap | Resolution of DKA | Use of Beta-Hydroxybutrate
Current Concepts in the Management of Heart Failure and Cardiogenic Shock
Heart Failure vs. Acute Decompensated Heart Failure | Right-Sided Heart Failure
Lunch
Current Concepts in the Management of Sepsis
Definitions | Pathophysiology | Initial Management: Fluid Strategies | Ongoing Management: Vasopressors | Other Management Concerns
Current Concepts in the Management of Stroke
Pathophysiology | Neuro Assessment of the Stroke Patient | Atypical Presentation | Treatment: What's New
Holistic Approach
Languishing vs. Flourishing | Dealing with Being Worn Down and Unfocused