Overview
Target Audience
RN, CNS, LPN/LVN, NP, RT, EMT/Paramedic, PA
Course Description
This intensive one-day workshop provides the individual healthcare provider with the information needed to recognize and understand the production of sounds within the human body. Rather than memorizing sounds, the physiology of normal and abnormal sounds is presented with the use of audiovisual aids. Practice sessions enable the provider to accurately distinguish normal and abnormal sounds and recognize the significance of the sounds heard. The goals of this class are identifying strategies of treatment needs based on assessment findings and developing the confidence to use the stethoscope to assist in performing a thorough and accurate assessment. Please wear comfortable, loose clothes and bring your stethoscope!
Program Learning Outcomes
This program prepares the learner to:
Describe the differences in stethoscopes and how to properly use your tool.
Demonstrate a complete abdominal assessment.
Identify organs and broken bones using the stethoscope.
Identify the requirements for an adequate cardiac auscultation.
Learn how to use the Handy Heart Simulator to duplicate heart sounds.
Contact Hours
---
ANCC Approved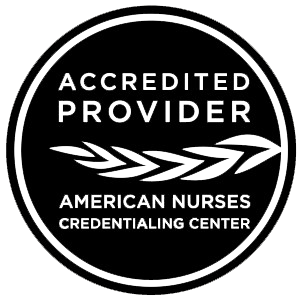 Contact Hours: 7
MED-ED, Inc. is accredited as a provider of nursing continuing professional development by the American Nurses Credentialing Center's Commission on Accreditation.
MED-ED, Inc. is an approved provider by the following State Boards of Nursing: Florida/FBN 50-1286 and California #CEP10453.
---
---
Speaker

---
Mona Dawson is a Gerontological Nurse Practitioner who received her BSN and MSN from Texas A&M in Corpus Christi; her postmaster's Gerontological Nurse Practitioner from University of Texas Medical Branch in Galveston, and her Doctorate in Nursing from George Washington University in Washington, D.C. Her entire nursing career has been dedicated to the older adult population and the frail elderly found in the geriatric field of nursing. She currently practices as an Advance Practice Gerontological Nurse making house calls to residents in their home environment. She has been a featured speaker for clubs, organizations and long-term care facilities for the past 17 years. Through her past position as the director of the CareGiver Research Institute at Angelo State University, Dr. Dawson's clinical research helped the older adult and frail elderly in their role as a "spousal caregiver." Dr. Dawson's local and national presentations have helped many nurses gain a better understanding of the assessment process of the geriatric population. Dr. Dawson's mission is to increase the assessment skills of all healthcare providers, thus promoting better patient outcomes.
---
General Information
Tuition Includes
Program Handout, Electronic PowerPoint Slides and CE Certificate.
The Day Of
Sign-in begins at 7:30 am. The day includes a one-hour lunch (on your own), as well as a morning and afternoon break of 15 minutes each. The order of lectures presented and break times may vary according to speaker preference.
Items to Bring to the Seminar
All attendees should bring their stethoscopes and wear loose clothing. Latex balloons will be used.
Location
Region 10 ESC
Bluebonnet Room
904 Abrams Rd
Richardson, TX 75081
Parking
Complimentary parking is available.
How to Register
Registration for this seminar is being handled through the hosting hospital.
Please download the brochure for more information or to register.
or visit
Questions?
Have Questions?

Office Hours
Monday - Friday, 8:00 am - 4:30 pm EST

By Email
CustomerCare@mededseminars.net

By Phone
Toll Free: 800-763-3332

Local: 704-333-1090

By Fax
704-333-5020

By Mail
MED-ED, Inc.

1911 Charlotte Dr.

Charlotte, NC 28203
Location Map
Region 10 ESC - Abrams Location

904 Abrams Rd., Richardson, Texas 75081, United States
(972) 348-1750
www.region10.org
Agenda
Day 1
Date/Time: Mon, Jul 24, 2023 - 08:00A to 04:30P (CDT)


Contact Hours: 7

Topics Covered

Stethoscope Skills
Proper Usage of a Stethoscope | Properly Identify the Sounds You Hear | Sound = Movement
Auscultated Assisted Percussion
When It is Just You and Your Scope | What You Weren't Taught in School | You Can't Memorize Sounds
Auscultate Before You Palpate!
Big or Small Body | What the Research Says | Bowel Obstructions
"I Can't Hear You"
Lung Location | Atelectasis | Aspiration | Asthma | Pulmonary Edema | Pulmonary Hypertension
My Heart Only Beats for You
Blood Flow and What it Means | Valve Locations | Good Heart, Bad Heart
Don't Murmur, Speak Up!
Detection and Grading Murmurs | Bedside Teaching | Don't be Afraid of a Broken Heart