Overview
Target Audience
RN, CNS, NP
Course Description
The Ambulatory Care Nursing Exam Review is designed to prepare those nurses working in ambulatory care to sit for the American Nurses Credentialing Center's exam. Ambulatory Care Nursing encompasses all practice settings of Ambulatory Care including, but not limited to, outpatient surgery, office settings, clinics and primary care settings. The course content is based on the exam blueprint provided by ANCC.
Program Learning Outcomes
This program prepares the learner to:
Describe the Ambulatory Care Nursing Exam, test plan and the practice requirements to sit for the exam.
Construct a study plan for the exam based on understanding the blueprint and domains of practice covered.
Identify common mistakes and pitfalls that are made during studying and testing for the exam.
Recall the core components covered in the exam through didactic supplementation and test questions.
Contact Hours
---
ANCC Approved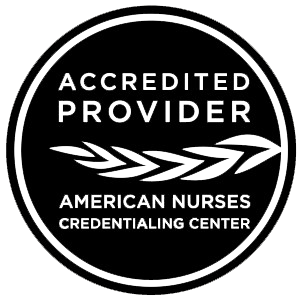 Contact Hours: 13.5 (Includes 0.5 Pharmacology Contact Hours)
MED-ED, Inc. is accredited as a provider of nursing continuing professional development by American Nurses Credentialing Center's Commission on Accreditation.
MED-ED, Inc. is an approved provider by the following State Boards of Nursing: Florida/FBN 50-1286 and California #CEP10453.
---
---
Speaker
---
Jessie has a passion for nursing education. She is an experienced nurse professional with 20 years in the field embracing the areas of in-patient nursing administration, nursing care management, cardiothoracic surgery, all intensive care units, and nurse educator. While completing a Ph.D. program, she is currently a school of nursing adjunct didactic and clinical instructor. Additionally, Jessie serves nurses as a nurse educator in ambulatory care and out-patient adult oncology infusion services. She enjoys the diversity of teaching various nursing academic topics and consistently teaches the ambulatory care nurse certification course at an academic healthcare system. Jessie is a proud board member of the local oncology nursing society chapter, where she promotes and provides focus group education on oncology certification nurse topics. Jessie's energy responds well to the innovative dynamism of generational nurse adult learning needs.
---
General Information
Tuition Includes
Program Handout, Electronic PowerPoint Slides and CE Certificate.
The Day Of
Sign-in begins at 7:30 am. The day includes a one-hour lunch (on your own), as well as a morning and afternoon break of 15 minutes each. The order of lectures presented and break times may vary according to speaker preference.
Parking
$12 to park in Garage 2 off Senate Avenue.
How to Register
Registration for this seminar is being handled through the hosting hospital.
Please download the brochure for more information or to register.
Questions?
Have Questions?

Office Hours
Monday - Friday, 8:00 am - 4:30 pm EST

By Email
CustomerCare@mededseminars.net

By Phone
Toll Free: 800-763-3332

Local: 704-333-1090

By Fax
704-333-5020

By Mail
MED-ED, Inc.

1911 Charlotte Dr.

Charlotte, NC 28203
Location Map
IU Health Methodist Conference Center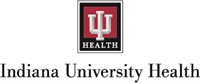 1701 N Senate Ave, Indianapolis, Indiana 46202, United States
iuhealth.org
Agenda
Day 1
Date/Time: Sat, Jan 28, 2023 - 08:00A to 04:30P (EST)
Location: IU Health Methodist Conference Center Room DG 422B


Contact Hours: 7

Topics Covered

Test-Taking Information
It's All About You
Professional Issues (22%)
Overview of Ambulatory Care Nursing | Advocacy for Ambulatory Care Nursing | Leadership Styles | Mentoring, Precepting, Coaching | Delegating | Legal and Regulatory
Clinical Practice (34%)
Nursing Process in the Ambulatory Setting | Rapid Assessment | Care Management and Disease Management | Medication Management: Unapproved Abbreviations, Verbal Orders, Safety | Complementary and Alternative Medications and Treatment | Drug-Seeking Behaviors
---
Day 2
Date/Time: Sun, Jan 29, 2023 - 08:00A to 04:00P (EST)
Location: IU Health Methodist Conference Center Room DG 422B


Contact Hours: 6.5

Topics Covered

Clinical Practice (cont.)
Consent and Universal Protocol | Specimens | Care Across the Lifespan
Systems (10.67%)
Operations and Fiscal Management | Evidence-Based Practice | Performance Improvement | Quality Monitors | Sterilization and Disinfection
Communication (19.33%)
Interpersonal Skills | Cultural Competence | Communication Barriers | Telephone and Multimedia Communication
Education (14%)
Health Literacy | Modes of Educational Delivery | Hand-Off Communication | Health Promotion and Disease Prevention