Overview
Target Audience
RN, CNS, CRNA, LPN/LVN, NP
Program Description
Critical care nurses are seeing patients with more severe and complex healthcare needs, which requires nurses to be more proficient and clinically competent. Nursing certification is considered the standard by which regulatory agencies and the public recognize quality nursing care.
The purpose of this review is to assist the participant in preparing for the Pediatric CCRN Exam. This course preparation will use a systems approach to review the essential aspects of nursing care in the Pediatric Intensive Care Unit. Teaching methods to be utilized during this review include lecture, case studies, discussion and practice questions. The information provided will benefit the critical care nurse through the enhancement of knowledge concerning the continuum of care for the pediatric critical care patient.
Program Learning Outcomes
This program prepares the learner to:
Review test-taking strategies.
Review the AACN Synergy Model.
Review critical physiology of each core body system.
Discuss significant assessment and diagnostic findings for each core body system.
Discuss etiology, pathophysiology, clinical presentation, diagnostic findings and specific patient management of commonly seen critical care conditions.
Contact Hours
---
ANCC Approved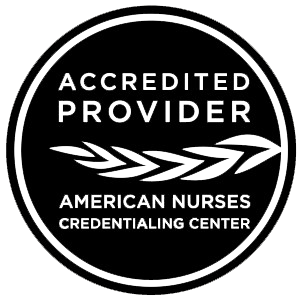 Contact Hours: 11.25
MED-ED, Inc. is accredited as a provider of nursing continuing professional development by the American Nurses Credentialing Center's Commission on Accreditation.
MED-ED, Inc. is an approved provider by the following State Boards of Nursing: Florida/FBN 50-1286 and California #CEP10453.
---
---
Speaker

---
Robert graduated from the University of Rochester School of Nursing in 1993 with a bachelor's degree. After graduation, he began working as a pediatric nurse at Strong Memorial Hospital, and transferred to the pediatric ICU in 1995. In 1998, he relocated to Maryland to pursue a career as a pediatric transport nurse at the University of Maryland Medical Center and Johns Hopkins Hospital. Returning to Rochester in 2004, Robert came back to the PICU, where he also assisted in leading the pediatric transport team and was instrumental in creating a free-standing pediatric transport team at Golisano Children's Hospital.
In 2013, he became a full-time faculty member at the University of Rochester School of Nursing, where he is currently a senior teaching associate, teaching pediatric clinical and fundamental skills in the Accelerated Bachelor's Program for Non-Nurses (ABPNN). In May 2015, Robert received his clinical nurse leader master's degree, and in May 2017, he received his Doctor of Nursing Practice, both from the University of Rochester School of Nursing. He currently serves as the pediatric trauma program manager at Golisano Children's Hospital at the University of Rochester Medical Center. In addition to teaching, Robert maintains clinical practice with the pediatric transport team, PICU and Pediatric Emergency Department at Golisano Children's Hospital, as well as serving as a flight nurse with Mercy Flight Central. Robert has spoken locally, regionally and internationally on pediatric critical care and pediatric transport nursing. He has been recognized by his students as an excellent, personable instructor who makes things easy to understand.
---
What's Included
Audio CD
Audio Discs
11.25 ANCC Approved Contact Hours
Online Administered Post-Test
Printed Study Guide
PDF PowerPoints
xx Practice Questions with Rationales (Located in Study Guide)
Unlimited Tech Support
Pass Guarantee
MED-ED is so confident in the quality of our programs and presenters, that we guarantee you'll pass your certification exam or you will receive a full tuition-refund.
We want you to pass! That's why to qualify for a refund, the exam must be taken within 35 days of the seminar date or On-Demand eLearning, DVD-ROM or Audio CD course purchase date.
To be eligible for the refund, your request must be postmarked or received by our office within 30 days of receipt of your Exam Score Report.
*Our Pass Guarantee is not offered for Institutional eLearning orders.
Return Policy
Friendly return policy. You may return any unopened bookstore item for any reason within 30 days of the purchase date and receive a full refund. Shipping and handling fees incurred are nonrefundable. To request a return or exchange, please call 800-763-3332.
Reviews
Overall:
4.2
Total Reviews: 9