Overview
Target Audience
RN, CNS, CRNA, LPN/LVN, NP, RT, EMT/Paramedic, Tech, PA
Program Description
No matter what your area of expertise, no field in medicine spends enough time training you for lab interpretation. Join us as we conquer the interpretation of lab findings to help you gain the clues you need to provide better care to your patients. What we understand, we can then use to set up the plan of the day, to progress the patient towards good outcomes and to predict the next step in the treatment goal. Data collection and understanding are important steps in the development of critical thinking. Hone critical thinking skills through humor and detailed case studies.
Program Learning Outcomes
This program prepares the learner to:
Understand the intricacies of the differential on the complete blood count (CBC).
Classify the three categories that the 400 different types of anemia fall into.
Recognize the clues the basic metabolic panel (BMP) gives to acute renal failure and how the cause will drive how we treat decreased urine output.
Interpret lab and ECG changes commonly seen with acute coronary syndrome (ACS) versus a myocardial infarction.
Learn a simple three-part tool to make interpretation of arterial blood gases (ABGs) fast and easy.
Recognize how systemic inflammation can trigger the progression of illness and how the labs become tools in staving off that process and treating septic shock.
Understand the relationship among the hypothalamus, pituitary gland and thyroid function.
Identify effective interventions in electrolyte imbalances.
Differentiate between diabetic ketoacidosis (DKA) and hyperosmolar hypoglycemic state (HHS) and how the treatment varies.
Identify which part of the coagulation panel relates to the intrinsic and extrinsic pathways on the clotting cascade.
Classify findings on the disseminated intravascular coagulation (DIC) panel.
Differentiate expected findings in cerebral spinal fluid (CSF) as they relate to meningitis (bacterial and viral) and viral encephalopathy.
Learn the conversion of hemoglobin A1c to mean blood sugar.
Contact Hours
---
ANCC Approved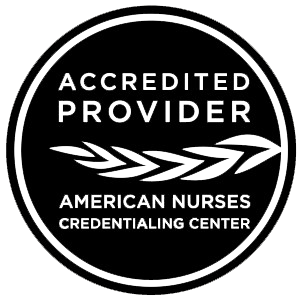 Contact Hours: 6.75
MED-ED, Inc. is accredited as a provider of nursing continuing professional development by the American Nurses Credentialing Center's Commission on Accreditation.
MED-ED, Inc. is an approved provider by the following State Boards of Nursing: Florida/FBN 50-1286 and California #CEP10453.
---
---
Speaker
---
Cyndi completed her nursing education in the U.S. Navy and rose to be a lieutenant commander (0-4). She holds a BS in psychology with a minor in sociology. After obtaining her legal nurse certification, she opened her business, Clinical Review: Certified Legal Nurse Consultants. Earlier she had worked as a security counselor with mentally ill and dangerous inmates of the Minnesota Security Hospital where she returned in the role of lead psychiatric nurse. Cyndi is in a graduate family nurse practitioner program at Minnesota State University. Currently she divides her professional time at two Level 3 trauma centers in the Twin Cities, Abbott Northwestern Hospital and Fairview Southdale Hospital, working in their intensive care units. Cyndi loves teaching and has spoken nationally on various nursing topics.
---
What's Included
​Audio CD
Audio Discs
6.75 ANCC Approved Contact Hours
Online Administered Post-Test
Printed Study Guide
PDF PowerPoints
68 Practice Questions with Rationales (Located in Study Guide)
Unlimited Tech Support
Return Policy
Friendly return policy. You may return any unopened bookstore item for any reason within 30 days of the purchase date and receive a full refund. Shipping and handling fees incurred are nonrefundable. To request a return or exchange, please call 800-763-3332.
Reviews
Overall:
4.3
Total Reviews: 24