Overview
Target Audience
RN, CNS, LPN/LVN, NP, Tech, PA
Course Description
No matter what your area of expertise, no field in medicine spends enough time training you for radiographic or lab interpretation. Join us as we demystify the interpretation of both X-rays and lab findings to help you gain the clues you need to provide better care to your patients. What we understand, we can then use to set up the plan of the day, to progress the patient towards good outcomes and to predict the next step in the treatment goal. Data collection and understanding are important steps in the development of critical thinking. Join us and hone those critical thinking skills in this one-day program.
Program Learning Outcomes
This program prepares the learner to:
Describe the intricacies of the CBC differential.
Outline a three-part tool to facilitate the interpretation of ABGs.
List five quick assessment tools to identifiy chest X-ray abnormalities.
List abnormal lab findings, and their causes, that predict possible acute renal failure.
Calculate the corrected calcium indicating need for intervention.
Outline new lab findings that indicate high risk for severe sepsis.
Contact Hours
---
ANCC Approved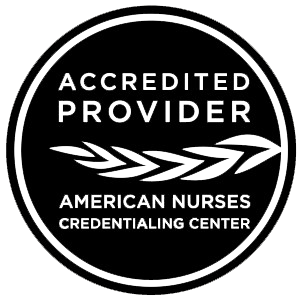 Contact Hours: 6.5
MED-ED, Inc. is accredited as a provider of nursing continuing professional development by the American Nurses Credentialing Center's Commission on Accreditation.
MED-ED, Inc. is an approved provider by the following State Boards of Nursing: Florida/FBN 50-1286 and California #CEP10453.
---
---
Speaker

---
Cammy is an internationally known speaker with over 45 years of critical care experience. She has taught the CCRN® Exam Review as well as critical care updates with an emphasis on the critical thinking skills of the bedside practitioner. In addition to lecturing across the globe, Cammy is a reviewer for several revered nursing journals, has numerous publications in the area of critical care and continues to have an active practice as an acute care nurse practitioner at the University of Florida, Division of Critical Care Medicine, Cardiothoracic Surgery. As a critical care nurse practitioner, Cammy brings many clinical practice skills to her lectures as well providing clinical pearls for bedside care.
---
General Information
Tuition Includes
Program Handout, Electronic PowerPoint Slides and CE Certificate.
The Day Of
Sign-in begins at 7:30 am. The day includes a one-hour lunch (on your own), as well as a morning and afternoon break of 15 minutes each. The order of lectures presented and break times may vary according to speaker preference.
Location
LCCC Clay Pathfinder Building
ANB Bank Leadership Center
1400 E. College Drive
Cheyenne, WY 82007
Parking
Complimentary parking lots.
Questions?
Have Questions?

Office Hours
Monday - Friday, 8:00 am - 4:30 pm EST

By Email
CustomerCare@mededseminars.net

By Phone
Toll Free: 800-763-3332

Local: 704-333-1090

By Fax
704-333-5020

By Mail
MED-ED, Inc.

1911 Charlotte Dr.

Charlotte, NC 28203
Location Map
LCCC Clay Pathfinder Building
1400 E. College Drive, Cheyenne, Wyoming 82007, United States
lccc.wy.edu
Agenda
Day 1
Date/Time: Fri, Oct 27, 2023 - 08:00A to 04:00P (MDT)


Contact Hours: 6.5

Topics Covered

Why are Labs So Important?
Findings and the Patient's Plan | Cost of Healthcare and Testing
CBC
Changes to WBC Counts | RBCs—Anemias and Polycythemia | H & H | Platelets | Critical Values for the CBC | The Differential—Now We're Looking for Clues! | Shift to the Left, Shift to the Right | Example of Shift to the Left
Coag Labs
The Coag Panel: APTT, PT, INR | The Clotting Cascade | Meds and the Coag Panel
DIC Panels, Including D-Dimer
Understanding DIC | Reading the DIC Panel | Treating DIC | Case Study
Cardiac Labs and ECG Changes
The Coronary Artery Tree | STEMI vs. NSTEMI | ECG Clues to Cardiac Muscles Ischemia and Infarct | Telling ACS from an Acute MI | Cardiac Panels | Troponin "Leaks"—Identifying Non-Cardiac Causes | Understanding the BNP | Case Study
ABGs
Understanding Compensatory Mechanisms | Normal Ranges | Abnormal ABG Findings and Common Causes | Three-Step Tool for Making Interpretation Fast and Easy | Practice Reading ABGs
Labs of Sepsis
SIRS, Sepsis, Severe Sepsis, Septic Shock and MODS | Identifying High Risk Populations | Lactate | Procalcitonin | Base Excess | WBCs and the "Shift" | Cultures and Sensitivities
X-Ray Interpretation
Points of Normal Chest X-Ray | Clues on the Chest X-Ray for Pulmonary Reasons | Clues on the Chest XRay for Cardiac Reasons | Fractures and Healing | Other Points of Interest
The CMP = BMP + LFTs
Understanding the Liver | Liver Function Tests | What are Abnormal Findings Telling Us? | Breaking the Total Bilirubin Down | Common Liver Failure Complications