Overview
Target Audience
RN, CRNA, LPN/LVN, NP
Program Description
This program provides a clinically applicable review of cardiovascular physiology and pathophysiology, cardiac assessment, cardiovascular pharmacology and interventions based on current guidelines for the most common cardiac disorders seen in clinical practice. Content includes a review of cardiac physiology that can be applied in daily practice, the physiological basis for cardiovascular drug therapy and the pathophysiology, diagnosis and guideline-based treatment strategies for heart failure, acute coronary syndromes and atrial fibrillation. Clinically useful tips on noninvasive assessment techniques and 12-Lead ECG interpretation can be applied in any clinical setting where cardiac patients receive care. Evidence-based practice standards for bedside cardiac monitoring for arrhythmia identification, ST-segment monitoring and QT interval monitoring provide a foundation for the delivery of high quality patient care in any monitored setting. Take your knowledge of cardiovascular patient care to a higher level and improve outcomes for your patients.
Program Learning Outcomes
This program prepares the learner to:
Increase knowledge in the pathophysiology and current management guidelines for heart failure patients.
Increase knowledge in the pathophysiology and current management guidelines for patients presenting with acute coronary syndromes.
Increase knowledge in the pathophysiology and current management guidelines for patients with ECG abnormalities.
Contact Hours
---
ANCC Approved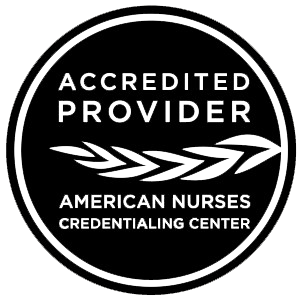 Contact Hours: 13
MED-ED, Inc. is accredited as a provider of nursing continuing professional development by American Nurses Credentialing Center's Commission on Accreditation.
MED-ED, Inc. is an approved provider by the following State Boards of Nursing: Florida/FBN 50-1286 and California #CEP10453.
---
---
Speaker
---
Carol has over 40 years' experience as a critical-care nurse and nurse educator. She has held positions as staff nurse, clinical specialist and manager in critical care units and cardiac cath labs. Carol received her BSN from the University of Colorado and her MN from the University of Washington. She also serves as affiliate faculty for the University of Washington School of Nursing. Carol is a partner in Cardiovascular Nursing Education Associates (CNEA) and is co-author of the book Cardiovascular Nursing Practice: A Comprehensive Resource Manual and Study Guide for Clinical Nurses, published by CNEA in 2007. She is a past recipient of the Excellence in Critical Care Education Award from the American Association of Critical-Care Nurses (AACN) and the AACN Flame of Excellence Award in 2012. Carol is known nationally for her humorous and common-sense approach to teaching difficult topics while making them understandable and is a frequently requested speaker at conferences across the country.
---
What's Included
Audio CD
Audio Discs
13 ANCC Approved Contact Hours
Online Administered Post-Test
Printed Study Guide
PDF PowerPoints
140 Practice Questions with Rationales (Located in Study Guide)
Unlimited Tech Support
Return Policy
Friendly return policy. You may return any unopened bookstore item for any reason within 30 days of the purchase date and receive a full refund. Shipping and handling fees incurred are nonrefundable. To request a return or exchange, please call 800-763-3332.
Reviews
Overall:
4.7
Total Reviews: 17