Overview
Target Audience
RN, CNS, LPN/LVN, NP
Course Description
This two-day course is designed to provide nurses with the tools, confidence and knowledge to successfully complete the Medical-Surgical Nursing Exam. The exam content outlines and blueprints from the ANCC and MSNCB were used to develop this program. Topics covered from the exam content outlines will include: review of body systems, cardiac, pulmonary, neurologic, gastrointestinal, renal, genitourinary, reproductive, endocrine, hematologic, musculoskeletal, immune and more. Pathophysiology of disease processes including signs and symptoms and treatment modalities will be presented. The nursing process and nursing practice roles in the management of patient care will be discussed through case scenarios and sample questions. All aspects of the Practice Domains will be addressed at the end of Day 2 and strategies for test-taking will also be covered.
Program Learning Outcomes
This program prepares the learner to:
Gain an in-depth knowledge of the pathophysiology of disease states in the medical and/or surgical patient as well as current management strategies.
Gain the confidence to pass a medical-surgical exam.
Contact Hours
---
ANCC Approved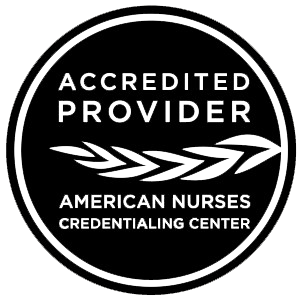 Contact Hours: 13.5 1.5 Pharmacology Contact Hours
MED-ED, Inc. is accredited as a provider of nursing continuing professional development by American Nurses Credentialing Center's Commission on Accreditation.
MED-ED, Inc. is an approved provider by the following State Boards of Nursing: Florida/FBN 50-1286 and California #CEP10453.
---
---
Speaker

---
Debbie holds multiple certifications, including family nurse practitioner, hospice and palliative care nurse practitioner and medical-surgical nursing. She has over 30 years of nursing experience in many different areas of practice. She received her BSN from Florida State University, her master's degree in adult health-critical care from Emory University and her family nurse practitioner certification from the University of Missouri. She is on the faculty at Emory University in the School of Medicine and School of Nursing. Debbie is also president of her own nursing consulting firm, developing and presenting multiple nursing seminars throughout the country.
In her current role of nurse practitioner with the Emory Healthcare System in Atlanta, GA, Debbie is part of the team that is responsible for providing palliative care expertise to hospitalized patients within a major academic institution. Some of the responsibilities include: pain and symptom management, goals of care discussions, withdrawal of life-sustaining treatments, advance care planning and staff education. Prior to this position, Debbie had developed and managed a 25-bed in-patient hospice unit. Debbie had also previously served as a nurse practitioner in the long-term care setting for nine years, which involved the medical management and responsibility of multiple geriatric patients in two different nursing homes in the Atlanta area.
Debbie has been recognized for her outstanding achievements in nursing by Who's Who in American Nursing for multiple years, as well as being named "Healthcare Professional of the Year" for Strathmore International Who's Who. She was honored with the Nurse Practitioner State Award for Clinical Excellence from the American Academy of Nurse Practitioners in 2011. Recent honors and achievements include being named a March of Dimes "Nurse of the Year" for Georgia in 2013 and a finalist for the Atlanta Journal-Constitution nursing excellence award in 2014. Debbie is a national and international speaker and presented at the Imperial College of London for the International Nurse Practitioner Conference in 2011.
Debbie is well-known for her dynamic and innovative teaching style and her ability to present challenging concepts in a form that is interesting and easy to understand. She has presented over 700 nursing seminars across the country in the critical care, medical-surgical, geriatric and palliative care nursing fields.
---
Tuition Details
Please refer to the table below to determine your registration category.
| | |
| --- | --- |
| Regisration Categories | Description |
| General Registrants | If your hospital is not listed below, please select this category. |
| Host Registrant | Essentia Health Employees |
General Information
Tuition Includes
Program Handout, Electronic PowerPoint Slides and CE Certificate.
The Day Of
Sign-in begins at 7:30 am. The day includes a one-hour lunch (on your own), as well as a morning and afternoon break of 15 minutes each. The order of lectures presented and break times may vary according to speaker preference.
Parking
Employees who typically park on campus should continue. All other attendees can park at the First Street City Ramp, located behind the Sheraton Hotel. Regular hourly ramp rates will apply. The ramp is across from the Duluth Clinic 1st Street Building (4th Avenue E and 1st Street) and is connected to St. Mary's Medical Center by skywalk..
Walk-In Fee
As long as space is available, you can register the day of the seminar with an additional walk-in fee of $15. Please note that only cash, money orders, credit cards and hospital checks are accepted at the door. Personal checks are not accepted.
Cancellation Policy
Cancellations received in writing or by phone up to 14 days prior to the seminar will receive a Full Refund. A 10% processing fee will be charged for refunds requested less than 14 days prior to the seminar. Cancellation fee will be waived for tuition transferred to another seminar or if applied to Self-Study products. In the rare event that MED-ED must cancel, MED-ED's liability is limited to tuition.
Questions?
Have Questions?

Office Hours
Monday - Friday, 8:00 am - 4:30 pm EST

By Email
CustomerCare@mededseminars.net

By Phone
Toll Free: 800-763-3332

Local: 704-333-1090

By Fax
704-333-5020

By Mail
MED-ED, Inc.

1911 Charlotte Dr.

Charlotte, NC 28203
Location
Essentia Health - St. Mary's Medical Center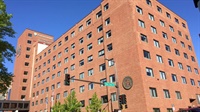 Agenda
Day 1
Date/Time: Thu, May 19, 2022 - 08:00A to 04:30P (CDT) (09:00A - 05:30P EDT)
Location: Essentia Health - St. Mary's Medical Center 2nd Floor | Auditorium 407 E Third St. Duluth, MN 55805


Contact Hours: 7

Topics Covered
---
Day 2
Date/Time: Fri, May 20, 2022 - 08:00A to 04:00P (CDT) (09:00A - 05:00P EDT)
Location: Essentia Health - St. Mary's Medical Center 2nd Floor | Auditorium 407 E Third St. Duluth, MN 55805


Contact Hours: 6.5

Topics Covered