Overview
Target Audience
RN, CNS, NP
Course Description
This course is designed to supplement study materials for the NCC certification exam to obtain the RNC-NIC designation and the AACN certification exam to obtain the CCRN-neonatal designation. The course will focus on core concepts that are essential for caring for high-risk newborns. Preparation is recommended prior to participation in this course.
Program Learning Outcomes
This program prepares the learner to:
Review the core components covered by the exam through test questions and lecture review.
Review requirements for the exam and recertification.
Contact Hours
---
ANCC Approved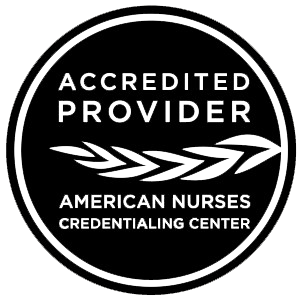 Contact Hours: 13.5
MED-ED, Inc. is accredited as a provider of nursing continuing professional development by the American Nurses Credentialing Center's Commission on Accreditation.
MED-ED, Inc. is an approved provider by the following State Boards of Nursing: Florida/FBN 50-1286 and California #CEP10453.
---
---
Speaker
---
Michelle has been a child health nurse for almost 20 years. She has practiced bedside at a Level 3 NICU and with mother and baby for over 10 years. She has also served as a nurse educator for maternal child health for almost 10 years. Additionally, she has been a clinical instructor for maternal child health and pediatrics and has taught courses at several state universities. Michelle graduated from the University of Phoenix with her BSN in 2007 and her MSN in Nursing Education in 2012. She is certified in high-risk neonatal intensive care nursing and in maternal child health nursing. She is part of the Academy of Neonatal Nurses, National Association of Neonatal Nurses (NANN) and the National Association of Neonatal Nurses Education Provider Committee.
---
General Information
Tuition Includes
Program Handout, Electronic PowerPoint Slides and CE Certificate.
The Day Of
Sign-in begins at 7:30 am. The day includes a one-hour lunch (on your own), as well as a morning and afternoon break of 15 minutes each. The order of lectures presented and break times may vary according to speaker preference.
Location
IU Health Methodist
Conference Center Room DG 422B
1701 N Senate Ave.
Indianapolis, IN 46202
Parking
$ 12 Park in Garage 2 off Senate Ave.
How to Register
Registration for this seminar is being handled through the hosting hospital.
Please download the brochure for more information or to register.
Download Brochure
or visit
Questions?
Have Questions?

Office Hours
Monday - Friday, 8:00 am - 4:30 pm EST

By Email
CustomerCare@mededseminars.net

By Phone
Toll Free: 800-763-3332

Local: 704-333-1090

By Fax
704-333-5020

By Mail
MED-ED, Inc.

1911 Charlotte Dr.

Charlotte, NC 28203
Location Map
IU Health Methodist Hospital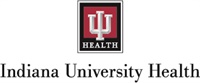 1701 N Senate Ave, Indianapolis, Indiana 46202, United States
(317) 962-2000
iuhealth.org
Agenda
Day 1
Date/Time: Thu, Sep 28, 2023 - 08:00A to 04:30P (EDT)


Contact Hours: 7

Topics Covered

Weclome and Overview
Maternal Risk Factors and Delivery
Neurological Conditions
Retinopathy of Prematurity
Electrolytes
Review Questions
Endocrine
Parenteral and Enteral Nutrition
Review Questions
Gastrointestinal
Genetic Disorders
Musculoskeletal and Integumentary
---
Day 2
Date/Time: Fri, Sep 29, 2023 - 08:00A to 04:00P (EDT)


Contact Hours: 7

Topics Covered

Welcome and Review Questions
Neonatal Sepsis
Review Questions
Renal Disorders
Blood Gas Interpretation
Review Questions
Respiratory
Review Questions
Cardiac
Hematologic Disorders
Certification Exams | Test-Taking Strategies
Review Questions