Overview
Target Audience
RN, CNS
Program Description
This course is designed for the neonatal intensive care nurse preparing to take the certification exam. The course begins with a review of the test plan, practice requirements and test-taking strategies as well as how to avoid common mistakes and pitfalls made during study preparation and answering test questions. The remainder of the course will focus on core components of the test plan that are essential for caring for the high-risk newborn along with opportunities for the learner to practice with sample test questions.
Program Learning Outcomes
This program prepares the learner to:
Describe the Neonatal Intensive Care Exam, test plan and the practice requirements to sit for the exam.
Construct a study plan for the exam based on understanding the blueprint and domains of practice covered.
Identify common mistakes and pitfalls that are made during studying and testing for the exam.
Recall the core components covered in the exam through didactic supplementation and test questions.
---
Institutional Options
On-Demand eLearning
We offer discounted group rates for Institutional use. Our most popular option is our unlimited option (unlimited licenses for up to five hospital sites). View Pricing or Request Information
Live Webinar
Our newest delivery option. Schedule this course as a Live Webinar utilizing Zoom technology. Get the benefits of a live interactive approach but with the savings and convenience of Distance Learning. Request Information
Live Seminar
You can bring this seminar to your hospital. We offer two options, OnSite and Host Site seminars. Choose the option that fits your needs best. Learn More or Request Information
Contact Hours
---
ANCC Approved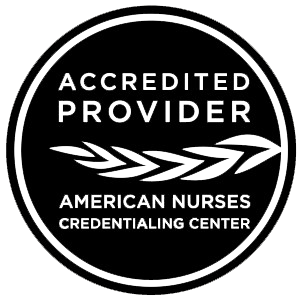 Contact Hours: 13.25
MED-ED, Inc. is accredited as a provider of nursing continuing professional development by the American Nurses Credentialing Center's Commission on Accreditation.
MED-ED, Inc. is an approved provider by the following State Boards of Nursing: Florida/FBN 50-1286 and California #CEP10453.
---
---
Speaker
---
Heather has spent all but two years of her nursing experience in neonatal intensive care. She earned her BSN from Colorado Mesa University and her MSN: Leadership in Health Care Systems with a certificate in healthcare education from Regis University. Heather is certified in neonatal intensive care and as a lactation consultant and is also active as an NRP regional trainer and S.T.A.B.L.E. lead instructor. She is currently an NICU clinical educator at a large, tertiary children's hospital.
Heather's experience includes positions at NICUs in Colorado, Texas and California, as well as serving as a clinical faculty member for both ADN and BSN nursing programs. With this variety of exposure to different work environments, she has been able to incorporate her experiences into the rich discussions that occur during educational presentations. To say Heather is passionate about education would be an understatement; she has presented at local, regional and national conferences, as well as by request at various hospitals. Her educational expertise is in neonatal, newborns, lactation, staff development/mentoring and lateral violence.
---
What's Included
On-Demand eLearning
1 Year Unlimited Access
13.25 ANCC Approved Contact Hours
Online Administered Post-Test
PDF Study Guide and PowerPoints
74 Practice Questions with Rationales (Located in Study Guide)
Speaker/Participant Communication via Email
Free Course Updates During an Active License
Unlimited Tech Support
Pass Guarantee
MED-ED is so confident in the quality of our programs and presenters, that we guarantee you'll pass your certification exam or you will receive a full tuition-refund.
We want you to pass! That's why to qualify for a refund, the exam must be taken within 35 days of the seminar date or On-Demand eLearning, DVD-ROM or Audio CD course purchase date.
To be eligible for the refund, your request must be postmarked or received by our office within 30 days of receipt of your Exam Score Report.
*Our Pass Guarantee is not offered for Institutional eLearning orders.
Institutional Options
On-Demand eLearning
We offer discounted group rates for Institutional use. Our most popular option is our unlimited option (unlimited licenses for up to five hospital sites). View Pricing or Request Information
Live Webinar
Our newest delivery option. Schedule this course as a Live Webinar utilizing Zoom technology. Get the benefits of a live interactive approach but with the savings and convenience of Distance Learning. Request Information
Live Seminar
You can bring this seminar to your hospital. We offer two options, OnSite and Host Site seminars. Choose the option that fits your needs best. Learn More or Request Information
Reviews
Overall:
4.2
Total Reviews: 34