Overview
Target Audience
RN, CNS, NP
Course Description
This course is designed to supplement study materials for the NCC certification exam to obtain the RNC-NIC designation and the AACN certification exam to obtain the CCRN-neonatal designation. The course will focus on core concepts that are essential for caring for high-risk newborns. Preparation is recommended prior to participation in this course.
Program Learning Outcomes
This program prepares the learner to:
Review the core components covered by the exam through test questions and lecture review.
Review requirements for the exam and recertification.
Contact Hours
---
ANCC Approved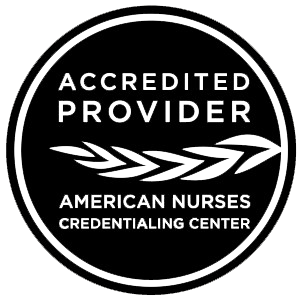 Contact Hours: 7.00
MED-ED, Inc. is accredited as a provider of nursing continuing professional development by American Nurses Credentialing Center's Commission on Accreditation.
MED-ED, Inc. is an approved provider by the following State Boards of Nursing: Florida/FBN 50-1286 and California #CEP10453.
---
---
Speaker

---
Sara has nearly 15 years of experience caring for neonatal patients in hospitals, with a particular interest in lactation management and neonatal skin and wound management. Sara has presented on skin care nationally, including at the National Association of Neonatal Nurses (NANN) Conference. She co-authored a chapter on neonatal skin, wound and ostomy management, published in an Indian neonatal textbook in 2018.
Sara earned a Bachelor of Science in nursing from the University of Wisconsin-Oshkosh and a Master of Science in nursing as a neonatal nurse practitioner, from Vanderbilt University. She is also certified as a wound and ostomy nurse, certifying in advanced sharp wound debridement in 2016 and as an International Board Certified Lactation Consultant Examiner in 2017. In 2005, 2010 and 2015, she was nominated for the Nurse Excellence Award at Children's Hospital of Wisconsin, and she won the DAISY Nursing Excellence Award in 2017.
---
Pass Guarantee
MED-ED is so confident in the quality of our programs and presenters, that we guarantee you'll pass your certification exam or you will receive a full tuition-refund.
We want you to pass! That's why to qualify for a refund, the exam must be taken within 35 days of the seminar date or On-Demand eLearning, DVD-ROM or Audio CD course purchase date.
To be eligible for the refund, your request must be postmarked or received by our office within 30 days of receipt of your Exam Score Report.
*Our Pass Guarantee is not offered for Institutional eLearning orders.
Questions?
Have Questions?

Office Hours
Monday - Friday, 8:00 am - 4:30 pm EST

By Email
CustomerCare@mededseminars.net

By Phone
Toll Free: 800-763-3332

Local: 704-333-1090

By Fax
704-333-5020

By Mail
MED-ED, Inc.

1911 Charlotte Dr.

Charlotte, NC 28203