Overview
Target Audience
RN, CNS, NP
Course Description
The Nurse Executive Exam Cram (Basic) is designed to provide an overview of those subjects that are included in the ANCC certification exam. Subjects covered include: professional practice, with focus on nursing theory, research, quality improvement, process improvement, change theory and ethics. Healthcare economics is reviewed, as well as the healthcare environment. Lastly, delivery of care including: regulatory, process outcome, Magnet recognition, benchmarking, charts and graphs are described. The course is a fast-paced, intense presentation, and review of the exam blueprint along with preliminary study is recommended prior to attending. After attending, participants are encouraged to create a study plan individualized to meet their needs to successfully pass this exam.
Eligibility
Who is eligible to take this exam? All requirements must be completed prior to application for this examination.
Hold a current, active RN license in a state or territory of the United States or the professional, legally recognized equivalent in another country.
Hold a baccalaureate or higher degree in nursing.
Hold at least 2,000 hours of experience in a leadership, management or administrative role with a primary responsibility for the daily operations and outcome of one (1) or more unit(s)/departments within the last three years.
Completed 30 hours of continuing education in nursing administration within the last three years. This requirement is waived if you have a master's degree in nursing administration.
Program Learning Outcomes
This program prepares the learner to:
Describe the Nurse Executive (Basic), test plans and the practice requirements to sit for the exam.
Develop a study plan for the exam based on understanding the blueprint and domains of practice covered.
Identify common mistakes and pitfalls that are made during studying and testing for the exam.
Agenda
Tuition Breakdown
Tuition Details
Please refer to the table below to determine your registration category.
| | |
| --- | --- |
| Regisration Categories | Description |
| General Registrant | If your hospital is not listed below please select this category. |
| Host Registrant | Keck Medicine of USC Employees |
Contact Hours
---
ANCC Approved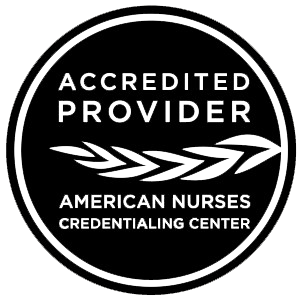 Contact Hours: 7
MED-ED, Inc. is accredited as a provider of nursing continuing professional development by the American Nurses Credentialing Center's Commission on Accreditation.
MED-ED, Inc. is an approved provider by the following State Boards of Nursing: Florida/FBN 50-1286 and California #CEP10453.
---
---
Speaker

---
Julie has over 25 years' experience in emergency transport medicine, both flight and ground. Her expertise is in the area of pediatric and neonatal transport and critical care. As program manager and chief flight nurse at Johns Hopkins All Children's Hospital LifeLine in St. Petersburg, FL, she manages both a high acuity national/international transport team as well as the transfer and dispatch center.
Ms. Bacon holds multiple clinical and leadership certifications. She is an active participant in state disaster planning and management, and as a former hospital emergency management director, is a resource and instructor for hospital emergency preparation for disaster and terrorism. She currently serves as the clinical chair for the Florida EMS for Children State Advisory Committee, vice chair of the Florida State EMS Strategic Planning Committee and is an invited participant representing neonatal/maternal and pediatric issues on multiple state committees.
In addition to clinical topics in pediatric/neonatal critical care and transport medicine, she also lectures nationally and internationally on all areas of teamwork and staff resource management, prioritizing life in a high-stress environment and motivational issues.
---
Tuition Details
Please refer to the table below to determine your registration category.
| | |
| --- | --- |
| Regisration Categories | Description |
| General Registrant | If your hospital is not listed below please select this category. |
| Host Registrant | Keck Medicine of USC Employees |
Pass Guarantee
MED-ED is so confident in the quality of our programs and presenters, that we guarantee you'll pass your certification exam or you will receive a full tuition-refund.
We want you to pass! That's why to qualify for a refund, the exam must be taken within 35 days of the seminar date or On-Demand eLearning, DVD-ROM or Audio CD course purchase date.
To be eligible for the refund, your request must be postmarked or received by our office within 30 days of receipt of your Exam Score Report.
*Our Pass Guarantee is not offered for Institutional eLearning orders.
General Information
Tuition Includes
Program Handout, Electronic PowerPoint Slides and CE Certificate.
The Day Of
Sign-in begins at 7:30 am. The day includes a one-hour lunch (on your own), as well as a morning and afternoon break of 15 minutes each. The order of lectures presented and break times may vary according to speaker preference.
Location
Keck Medical Center of USC, Health Sciences Campus
Healthcare Center Building 4, 3rd Floor Multipurpose Room
1450 San Pablo Street
Los Angeles, CA 90033
Parking
Validated parking in lots P6 and P7.
Recommended Hotel
Hyatt House LA
University Medical Center
(323)-909-1155
Rate - $199
Walk-In Fee
As long as space is available, you can register the day of the seminar with an additional walk-in fee of $15. Please note that only cash, money orders, credit cards and hospital checks are accepted at the door. Personal checks are not accepted.
Cancellation Policy
Cancellations received in writing or by phone up to 14 days prior to the seminar will receive a Full Refund. A 10% processing fee will be charged for refunds requested less than 14 days prior to the seminar. Cancellation fee will be waived for tuition transferred to another seminar or if applied to Self-Study products. In the rare event that MED-ED must cancel, MED-ED's liability is limited to tuition.
Questions?
Have Questions?

Office Hours
Monday - Friday, 8:00 am - 4:30 pm EST

By Email
CustomerCare@mededseminars.net

By Phone
Toll Free: 800-763-3332

Local: 704-333-1090

By Fax
704-333-5020

By Mail
MED-ED, Inc.

1911 Charlotte Dr.

Charlotte, NC 28203
Location Map
Keck Medical Center of USC, Health Sciences Campus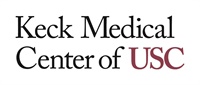 1450 San Pablo Street, Los Angeles, California 90033, United States
(800) 872-2273
www.keckmedicine.org
Agenda
Day 1
Date/Time: Mon, Jan 22, 2024 - 08:00A to 04:30P (PST)


Contact Hours: 7

Topics Covered

Review of Leadership Styles | Differences in Institution Plan | Global Review of Nursing Theorists
Components of Institutional Strategic Planning | Company Organization | Role of Human Capital
Labor Relations | Legal Organizations
Negotiation | Arbitration | Unionization | Groupthink | Just Culture
Basic Formulas | Criminal vs. Civil Law
Staffing, Profit, Loss Formulas | Torts and Concepts of Medical Negligence
Federal Documents | Medicaid and Medicare Differences and Similarities
Staffing Guidelines/Formulas | Nursing Models | Model of Nursing Professionalism
Change Models | Quality Improvement Theory and Terminology | Emotional Intelligence