Overview
Target Audience
RN, CNS, NP
Course Description
The Nursing Professional Development Exam Cram will provide the learner with the foundational review materials required to take and pass the certification test. The class describes the template of the NPD professional and covers core materials, such as education, adult learning and change theory, legal considerations and methodology.
Program Learning Outcomes
This program prepares the learner to:
Possess familiarity with foundational concepts of the NPD role, including, but not limited to, knowledge of education and adult learning theory, change theory, legal considerations and methodology.
Contact Hours
---
ANCC Approved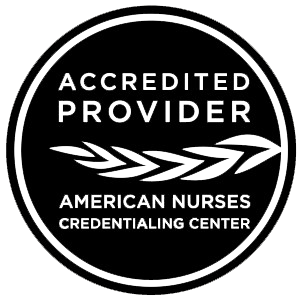 Contact Hours: 7
MED-ED, Inc. is accredited as a provider of nursing continuing professional development by the American Nurses Credentialing Center's Commission on Accreditation.
MED-ED, Inc. is an approved provider by the following State Boards of Nursing: Florida/FBN 50-1286 and California #CEP10453.
---
---
Speaker

---
Julie has over 25 years' experience in emergency transport medicine, both flight and ground. Her expertise is in the area of pediatric and neonatal transport and critical care. As program manager and chief flight nurse at Johns Hopkins All Children's Hospital LifeLine in St. Petersburg, FL, she manages both a high acuity national/international transport team as well as the transfer and dispatch center.
Ms. Bacon holds multiple clinical and leadership certifications. She is an active participant in state disaster planning and management, and as a former hospital emergency management director, is a resource and instructor for hospital emergency preparation for disaster and terrorism. She currently serves as the clinical chair for the Florida EMS for Children State Advisory Committee, vice chair of the Florida State EMS Strategic Planning Committee and is an invited participant representing neonatal/maternal and pediatric issues on multiple state committees.
In addition to clinical topics in pediatric/neonatal critical care and transport medicine, she also lectures nationally and internationally on all areas of teamwork and staff resource management, prioritizing life in a high-stress environment and motivational issues.
---
How to Register
Registration for this seminar is being handled through the hosting hospital.
Please download the brochure for more information or to register.
Questions?
Have Questions?

Office Hours
Monday - Friday, 8:00 am - 4:30 pm EST

By Email
CustomerCare@mededseminars.net

By Phone
Toll Free: 800-763-3332

Local: 704-333-1090

By Fax
704-333-5020

By Mail
MED-ED, Inc.

1911 Charlotte Dr.

Charlotte, NC 28203
Location Map
IU Health Methodist Hospital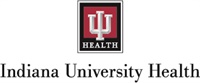 1701 N Senate Ave, Indianapolis, Indiana 46202, United States
(317) 962-2000
iuhealth.org
Agenda
Day 1
Date/Time: Fri, Nov 04, 2022 - 08:00A to 04:30P (EDT)
Location: IU Health Methodist Conference Center Room DG 422B


Contact Hours: 7

Topics Covered

Introduction | The Exam
Adult Learning
Primary Theorists and Real-Life Application | Definition
Ethical Guidelines and Legal Issues
Criminal vs. Civil Law and Application | Primary Ethical Concepts | Principles of Copyright and Conflict of Interest
Certification and Change Theory
Primary Change Theorists | Concepts of Decision-Making | Just Culture
Evaluation and Design
Gap Analyis and Assessment Technique | Educational Design Models | Options in Testing
Management Aspects
Communication | Group Formation | Feedback | Resource Management and Project Planning
Summary, Questions and Evaluation