Overview
Target Audience
RN, CNS, CRNA, LPN/LVN, NP
Program Description
This course is designed to prepare the nurse to successfully complete the Stroke Certified Registered Nurse (SCRN®) examination. It is designed as a review course for nurses already providing care to stroke patients. It includes management of strokes from prehospital through rehabilitation. The course is designed according to the test plan.
Program Learning Outcomes
This program prepares the learner to:
Discuss the prehospital management of stroke patients, including the EMS decision-making in regards to the transport of the stroke patient.
Discuss the acute-care management of ischemic and hemorrhagic strokes in the Emergency Department.
Identify goals and management issues of ischemic and hemorrhagic strokes in the ICU, progressive care and floor prior to discharge.
Describe common areas of concern for the rehabilitation of stroke patients and discuss different techniques used in rehabilitation to improve the patient's quality of life.
Differentiate between the different stroke center certifications and discuss the core measures used to determine quality of care.
Identify common neurological medications used in managing stroke patients and be able to discuss indications, contraindications and adverse effects of each.
---
Institutional Options
On-Demand eLearning
We offer discounted group rates for Institutional use. Our most popular option is our unlimited option (unlimited licenses for up to five hospital sites). View Pricing or Request Information
Live Webinar
Our newest delivery option. Schedule this course as a Live Webinar utilizing Zoom technology. Get the benefits of a live interactive approach but with the savings and convenience of Distance Learning. Request Information
Live Seminar
You can bring this seminar to your hospital. We offer two options, OnSite and Host Site seminars. Choose the option that fits your needs best. Learn More or Request Information
Contact Hours
---
ANCC Approved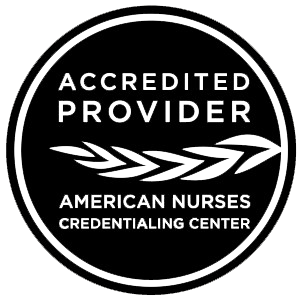 Contact Hours: 12.75
MED-ED, Inc. is accredited as a provider of nursing continuing professional development by the American Nurses Credentialing Center's Commission on Accreditation.
MED-ED, Inc. is an approved provider by the following State Boards of Nursing: Florida/FBN 50-1286 and California #CEP10453.
---
---
Speaker
---
Kendra has an extensive and comprehensive knowledge base and is known for her ability to simplify complex material while maintaining audience attention. She received her BSN from the University of Texas in Arlington in 1985 and her MSN as a clinical nurse specialist from The Woman's Hospital of Texas in 1993. Her work includes critical care education for surgical/trauma, neurosurgical and thoracic surgery ICUs. She was the nurse educator for the cardiovascular-thoracic ICU at Parkland Memorial Hospital, in Dallas, TX, where she taught intra-aortic balloon pump certification classes. While there, she held positions in management and was a clinical nurse specialist in the SICU. Kendra also worked in the neurosurgical ICU at Texas Health Harris Methodist Hospital, in Ft. Worth, TX. She currently lives in Florida, where she was a staff nurse in the ICU at St. Mary's Medical Center in West Palm Beach, a position which included caring for post-op CABG patients. Currently, she is the neuroscience clinical nurse specialist for Marcus Neuroscience Institute in Boca Raton, FL. Kendra has presented seminars throughout the country for over 20 years. In addition to her numerous certifications, she is a Fundamental Critical Care Support (FCCS) instructor for the Society of Critical Care Medicine.
---
What's Included
On-Demand eLearning
1 Year Unlimited Access
12.75 ANCC Approved Contact Hours
Online Administered Post-Test
PDF Study Guide and PowerPoints
132 Practice Questions with Rationales (Located in Study Guide)
Speaker/Participant Communication via Email
Free Course Updates During an Active License
Unlimited Tech Support
Pass Guarantee
MED-ED is so confident in the quality of our programs and presenters, that we guarantee you'll pass your certification exam or you will receive a full tuition-refund.
We want you to pass! That's why to qualify for a refund, the exam must be taken within 35 days of the seminar date or On-Demand eLearning, DVD-ROM or Audio CD course purchase date.
To be eligible for the refund, your request must be postmarked or received by our office within 30 days of receipt of your Exam Score Report.
*Our Pass Guarantee is not offered for Institutional eLearning orders.
Institutional Options
On-Demand eLearning
We offer discounted group rates for Institutional use. Our most popular option is our unlimited option (unlimited licenses for up to five hospital sites). View Pricing or Request Information
Live Webinar
Our newest delivery option. Schedule this course as a Live Webinar utilizing Zoom technology. Get the benefits of a live interactive approach but with the savings and convenience of Distance Learning. Request Information
Live Seminar
You can bring this seminar to your hospital. We offer two options, OnSite and Host Site seminars. Choose the option that fits your needs best. Learn More or Request Information
Reviews
Overall:
4.4
Total Reviews: 82