Overview
Target Audience
RN, CNS, NP
Course Description
This trauma certification review course is designed and developed to prepare nurses specializing in trauma care to take the TCRN Examination. This review course provides topics featured on the examination such as neurotrauma, chest, abdominal, extremity and wound, injury prevention and professional issues in trauma nursing. It also provides hints throughout the course on test-taking skills.
Program Learning Outcomes
This program prepares the learner to:
State the assessment, management and potential complications of head/neck, trunk and extremity trauma.
Discuss the topics of shock in relation to trauma patients and identify psychosocial support of families.
Identify issues of the continuum of care for a trauma patient from prehospital through rehabilitation or end-of-life.
Describe professional issues for trauma nurses including quality management, safety issues, disaster
management, ethics and trauma regulation.
Contact Hours
---
ANCC Approved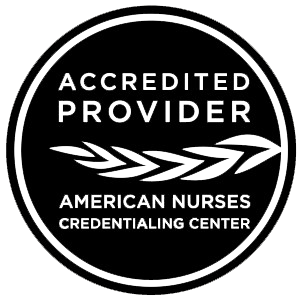 Contact Hours: 16
MED-ED, Inc. is accredited as a provider of nursing continuing professional development by American Nurses Credentialing Center's Commission on Accreditation.
MED-ED, Inc. is an approved provider by the following State Boards of Nursing: Florida/FBN 50-1286 and California #CEP10453.
---
---
Speaker

---
Dr. Gooch brings over 20 years of nursing and EMS experience to MED-ED's seminars. He has worked in a variety of clinical settings that range from emergency nursing and primary care to a Level I Trauma Center and include ground and air medical transport. Michael received his MSN from Vanderbilt University in Nashville, TN, where he focused on emergency and trauma care. He graduated from Loyola University Chicago with his DNP. His scholarly project focused on the use of education and evidence-based interventions to change practice, particularly rapid sequence intubation. He is a nationally recognized speaker regarding varied emergency and transport topics. Michael holds a faculty appointment within the emergency and adult-gerontology acute care nurse practitioner programs at Vanderbilt University School of Nursing as well as with the Middle Tennessee School of Anesthesia in Madison, TN. He has completed over 1,400 patient transports during his tenure as a flight nurse for Vanderbilt University Medical Center's LifeFlight and is an emergency nurse practitioner with TeamHealth at Maury Regional Medical Center in Columbia, TN.
---
General Information
Tuition Includes
Program Handout, Electronic PowerPoint Slides and CE Certificate.
The Day Of
Sign-in begins at 7:30 am. The day includes a one-hour lunch (on your own), as well as a morning and afternoon break of 15 minutes each. The order of lectures presented and break times may vary according to speaker preference.
Parking
Please park in the lot on the north side of the building for complimentary parking.
Registration Deadline
November 10, 2022
Cancellation Policy
Full refund if cancellation requested prior to November 1st. No partial refunds.
How to Register
Registration for this seminar is being handled through the hosting hospital.
Please download the brochure for more information or to register.
or vist
Questions?
Have Questions?

Office Hours
Monday - Friday, 8:00 am - 4:30 pm EST

By Email
CustomerCare@mededseminars.net

By Phone
Toll Free: 800-763-3332

Local: 704-333-1090

By Fax
704-333-5020

By Mail
MED-ED, Inc.

1911 Charlotte Dr.

Charlotte, NC 28203
Location Map
Agenda
Day 1
Date/Time: Tue, Nov 29, 2022 - 08:00A to 05:30P (CST)
Location: Sanford Research Center


Contact Hours: 8

Topics Covered

Neurological Trauma
Traumatic Brain Injuries | Spinal Trauma
Continuum of Care
Injury Prevention | Prehospital Care | Patient Safety | Patient Transfers | Forensic Issues | End-of-Life
Issues | Rehabilitation
Abdominal Trauma
Mechanism of Injury | Assessment | Hollow-Organ Injuries | Solid-Organ Injuries | Diaphragmatic Injuries | Retroperitoneal Injuries
Genitourinary Trauma
Mechanism of Injury | Penetrating Vs. Blunt | Ureter, Bladder and Urethral Injuries | Complications
Obstetrical Trauma
Mechanism of Injury | Differences with Pregnancy | Resuscitation of Pregnant Trauma Patient | Emergency C-Section
---
Day 2
Date/Time: Wed, Nov 30, 2022 - 08:00A to 05:30P (CST)
Location: Sanford Research Center


Contact Hours: 8

Topics Covered

Special Considerations
Hypovolemic Shock | Shock States | SIRS/MODS | Psychosocial Issues
Thoracic Trauma
Chest-Wall Injuries | Pulmonary Injuries | Cardiac Injuries | Great Vessel Injury
Maxillofacial and Neck Trauma
Facial Fractures | Ocular Trauma | Neck Trauma
Musculoskeletal Trauma
Vertebral Fractures | Pelvic Injuries | Compartment Syndrome | Amputations | Extremity Fractures | Soft-Tissue Injuries
Surface and Wound Trauma
Chemical Burns | Electrical Burns | Thermal Burns
Recommended Trauma Quality Management Programs